Before we moved in, we chose a color palette for our condo. My parents have BM Powell Buff HC-35 in their front hall at their house. I have always liked it, so we chose that as our neutral.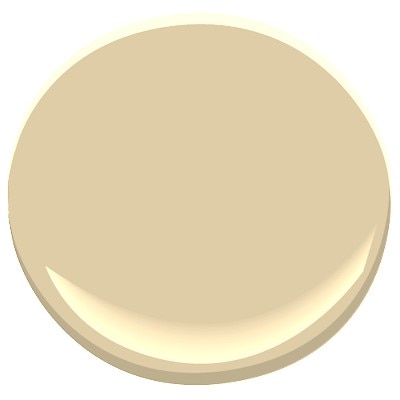 I chose to stick with the Historical Colors palette, not to be "historic" it just seemed to be more my taste. Because we have such a small place, my mom suggested we still with a few shades of another color to be cohesive. So, after playing around with different options, I decided we would go with: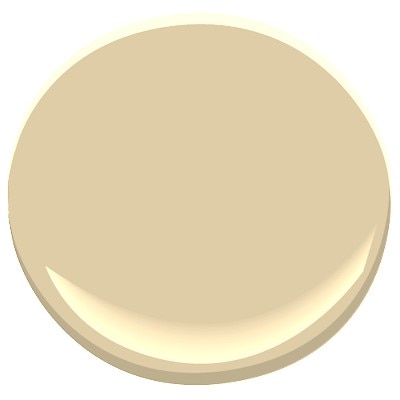 We painted everything (with a lot of help from friends and family) and we loved it. Cut to 4 years later, I have nailed a lot of picture hangers in the wrong place, and there is some normal everyday wear starting to show on the walls, so they need a new coat of paint. And, I am SO over our "neutral" Powell Buff. It reads very YELLOW in our space. I still love the living room accent and the bedroom color but I am also a little over the bathroom color. My mother has always helped me choose our colors (she is a color consultant & decorator) and had advised me against the Powell Buff originally, she told me it might read "yellow" in our space. Too bad she was right (thankfully, she doesn't remember telling me that.) So, she came over and did a color consult with me. I tried to put on my client hat and listen. She asked me what I was trying to go for in the neutral, I decided I wanted something that read taupe, not beige and not grey. She guided me towards Waynesboro Taupe 1544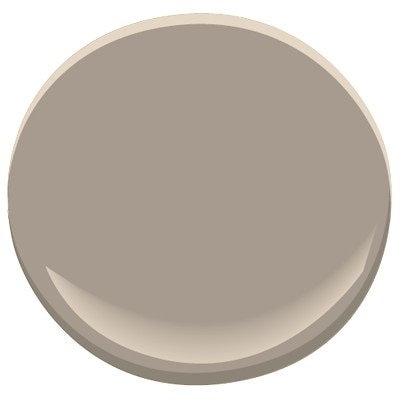 It goes nicely with our white furniture and our dark wood furniture. We are waiting for my parents to head to Maine so we can sort of move into their house while I paint. I use BM no-VOC Natura paint, but, we have a little shedder named Sophia, so it's easier to just get out so it can dry, dog-hair-free. It is a small space, so it really shouldn't take more than two mornings to get two coats on. I am thinking of trying it in our bath as well. We will see how much paint I have left in the tray at the end of the day!
So here are our new schemes:
Before and after pictures to follow! Any suggestions before I take this on? You can read about how I chose the bedroom furniture color
here
. And some of our white (Icicle) furniture
here
.
PS, If this works, and my mom was right all along, I am never telling her ;)